Harmony & Integrations: Sitting in a Tree
Post Information
Posted on November 19, 2012
By Daniel Morrison
Looking for a wedding website? We've been working with a local startup to build their wedding website platform atop Harmony.
Sitting in a Tree is building beautiful wedding websites, and we're giving brides & grooms a great interface in Harmony. You simply sign up with Sitting in a Tree, and you get a site generated for you in Harmony.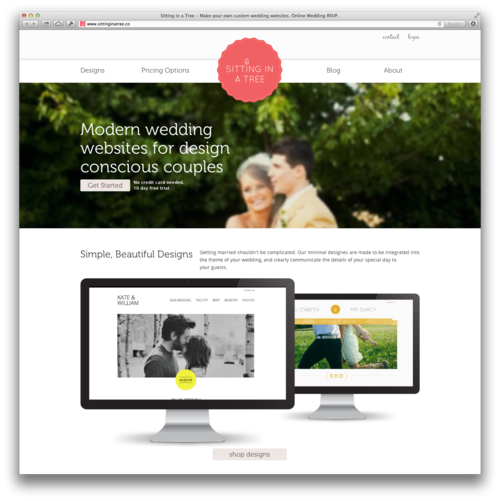 To make it work, we had to do a few things on the Harmony side that we had been wanting to add anyway. Specifically we built the beginnings of our public API. Working with the Sitting in a Tree team has helped us walk through features that our API needs, and let us a create a platform to build on.
We're not ready to open our API up to the world quite yet, but it is one of our goals. In the meantime, if you'd be interested in doing a custom integration of your own, let us know!
4 Comments
I look forward to letting my clients manage content in Harmony, and using it in their Rails apps.

I have played with the idea creating a JSON representation of the content and pulling that in, but I have been holding out for the API.

This is easily one of the smartest purchases I've made in preparation for our wedding. The design/aesthetics are flawlessly beautiful. The application is extremely user-friendly and easy to set up. Lastly, the page and detail suggestions ensure that nothing important is forgotten. I'm beyond thrilled with how well the site looks and functions! Thanks for one contemporary awesome wedding website!

Dear Team,

If I upgrade sitting in a tree account for a month, do i need to pay again for harmonyapp.com for upgrade?

@lulu You manage your Sitting in a Tree account through their website http://www.sittinginatree.co/
Make a Comment