Enjoy Building Websites Again
Go Ahead, Sign Up and Try Harmony
Why You'll Love Harmony
Harmony is a powerful web-based platform for creating and managing websites. It helps connect developers with content editors, for unprecedented flexibility and simplicity.
Intuitive Interface
Harmony is very powerful, but presents that power in an understandable, approachable interface and workflow.
Custom Data
We don't tell you what data is on your pages. Setup templates with the data you need, and you'll have a simple way to manage your content.
Flexible Templates
Create the markup that you want. Harmony doesn't require any special tags or classes to work, you just place your data, however you need.
Single Sign-on
Once you're logged in, access to editing all your sites is just a click away. No need to sign in to multiple administration areas.
A Hosted Solution
Harmony is hosted and managed by some of the best techs in the world. Never worry about setting up another server or installing a CMS again.
No Setup
Creating a new site takes seconds. There's no install, and there's no database to create. Just start building your site, and Harmony does the rest.
Reliability
Harmony is hosted on rock-solid hardware, backed up nightly, and monitored 24/7. Rest easy knowing your data is safe and secure.
Automatic Updates
When new features and updates come along, you'll have immediate access. No more running installers to upgrade features or security patches.
From the Blog
March 01, 2017
We recently experienced some full and partial downtime due to an outage of one of our storage services.
June 23, 2014
You can now view all devices logged into your account, and revoke devices you don't recognize!
From Customers
"I can't get over how awesome Harmony is. It could have been used in nearly every client project I've worked on …'"
Kyle Fox — @kylefox
"Okay, I'll come straight out and say it … Harmony is currently the best CMS out there. That whole 'just works' thing? Nailed it."
Ben Sekulowicz — @beseku
"Harmony is an incredible product! … It [is] so easy and intuitive I felt like I was forgetting something frequently, but I wasn't."
Fred Boyle — nGen Works
Featured Sites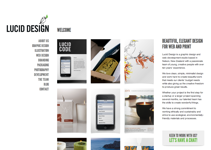 Lucid Design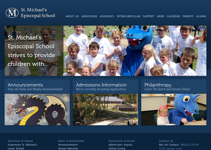 St. Michael's Episcopal School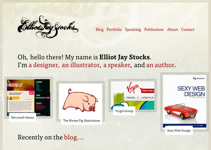 Elliot Jay Stocks