Latest Updates and Site Exports
We have been hard at work making continuous changes and improvements to Harmony, and today we're announcing two big updates: Site Exports and an improved Theme Editor.
Site Exports
It's now possible to get a fully static HTML export of your site! On your site's main Dashboard you'll see an "Export" option under "Site Administration":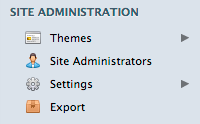 This link will bring you to the Export Management page, where you can trigger an export of your site. Harmony will email you when the export is complete and a download link will show up on the Management page. Harmony keeps the five most recent exports.

Improved Theme Editor
We have also rewritten our theme editor. Now using the fantastic Ace editor, theme file editing should be faster, especially with large files, and also customizable. By clicking the gear at the top right of the page, you can change the color scheme, the font, and other options: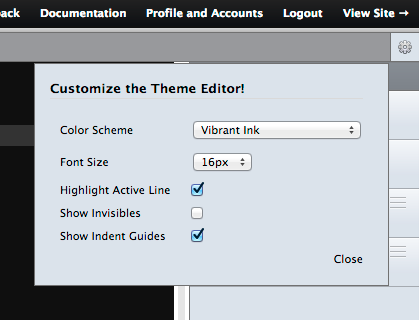 We have also updated our WYSIWIG content editor and made a number of performance improvements both in the site and in our architecture. As always, we love hearing your suggestions for making Harmony awesome, so leave a comment or contact Support with your best ideas.
1 Comment
Mil gracias por la informacion excelente